As they say, behind every great man there's a great woman.   A perfect reason for the two bookends above to step aside and  bring  Jazzreloaded's Assistant Editor Danelle Harvey to the fore.  She's also the voice behind Alex Martello and Guby's "Better Day" which is currently in the top 10 download tracks at Beatport . The established singer-songwriter's unsung behind-the-scenes work  makes sure the JazzReloaded show stays on the rise when I'm on the road.  She's taken a moment out from running her own record label and music tuition service to host this month's Taylormade Radio where she's put together a special selection of sistas who are doing it for themselves, but not alone…
Where on the Web can we find out more about you?
http://uk.linkedin.com/in/danelleharvey
My official website: http://danelleharvey.co.uk
My latest dance single better Day: Http://bit.ly/BetterDayMixes
My other releases on iTunes: http://bit.ly/DanelleiTunes
You've been dealing with some fairly heavy life issues recently. Do you think your latest work represents the cloud, or the silver lining?
Both; my album Tortured Soul  highlights the 'trials & tribulations' in order for the listener to appreciate why I am celebrating the silver lining.  They get to reminisce with me, imagine with me, cry with me, scream with me, shout with me, stand up for what's right with me, love with me and celebrate with me.  In my latest single "Better Day" listeners get to be uplifted and feel encouraged that the cloud will pass and the silver lining is in arms reach. Hopefully they'll feel positive about whatever they are going through in order make things better, have faith, stand strong, believe in a  better day… which is knocking at my door… finally! Upcoming single Coming On Strong represents the progression from the cloud to the silver lining of freedom. Support me, spread the word. I'm an Indie artist who is representing.  A true survivor who is an example of triumph over adversity.
Your favourite picture of yourself: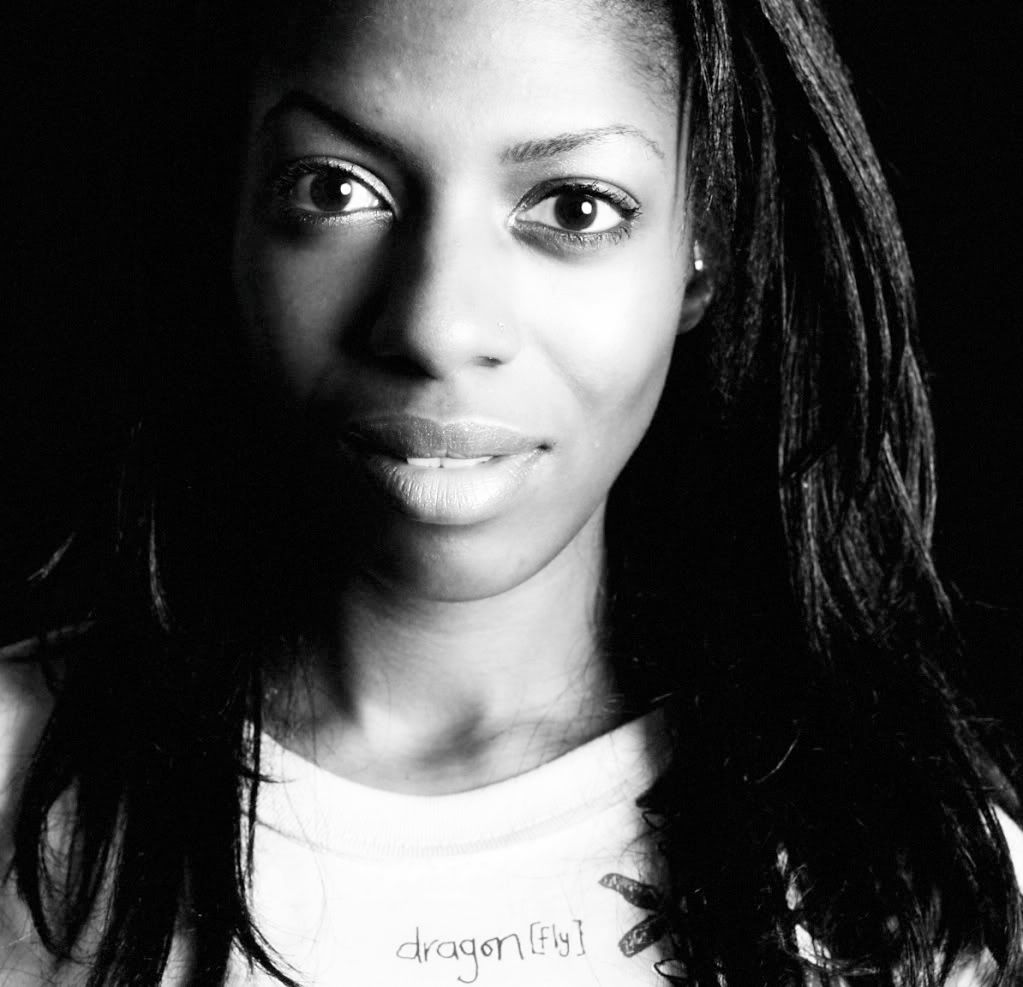 Of all the albums or projects you've worked on, what's your favourite , and why?
Tortured Soul – Because it is my emancipation, a documentation of my journey to this point. It paves the way for the bright future.
What is a Diva, anyway?
Well, Diva has many definitions. Sometimes Diva is used in a negative fashion. It can be used to describe a personality trait and sometimes it is used to describe a singer's vocal ability. I am now called the Ethical Diva – interesting moniker. I guess I sing like a Diva but would like to think that I am a nice person.  Sometimes ladies get labelled as a 'Diva' because they are strong and speak up about what they want as opposed to playing tricks and using their femininity to get things. Speaking up for what you want  with poise and grace as an individual, let alone as a female shouldn't be dismissed or dissed. It should be applauded.
If you could force-choke someone for 30 seconds, it would be:
Haha! I'm a pacifist, I don't believe in or advocate violent actions, so I'll refrain from answering…
You've got room for one more in your lifeboat, but no oars. There's a fat cat record label boss and an illegal downloader, they have an oar each. How do you get home?
Well I've had it with their earache and bickering so I guess I'll have to do a Danelle special: Ninja kick them both over the side with their life buoys and some supplies to argue their points with each other.  All I want is to take the oars and have some peace and quiet while I'm getting myself home! Home is my priority right now…
Oi! I though you were nonviolent!  Anything you'd like to say to your old school teachers?
Thank you for being there for me when my family wasn't, but may I suggest to you that child prodigies should be treated with 'kid' gloves, be sure to prepare the likes of us for normal social interaction. Otherwise it could get messy. It certainly did for me.
Where are we going wrong with our youth at the moment? How can music help?
Forgetting what it was like once for us and not realizing the control and the social changes in our societies that have been inflicted and implemented by drip feed. To many it seems that it is too late. So people give up on our youth feeling there is no hope. We must remember that it is NEVER 'too late'  Music unites us all, so we need to all learn how to communicate verbally, by our actions and through music. Either teaching ourselves and youths how to articulately express ourselves using music, or by engaging the youth and understanding other's different tastes and ways of expression.  Let's be open to new things.  We don't have to like that which we think is so alien to us in today's youth but we can at least be respectful and thus receive respect in return…
Where are we going right with our kids at the moment? How can music help?
Loving and respecting them, believing in them, valuing their worth as our society's future hope. Calling them 'children', 'youth', or  'humans'  instead  of  'kids' can  also  help…Music can help in many ways, we have to be creative and just let go individually, turn within and ask ourselves how to find the ways music can help.
When's the last time you've treated yourself?
3 months ago.  I got a one way ticket to the jungle with my recording equipment to get away from all that mayhem they call civilisation…I've never felt more alive and in tune with things.  More importantly, after being here receiving so much genuine good heartedness and love, I have realised how shockingly 'Un'civil the 'civilised' have become…
The worst thing about my job is:
Well upon reflection on my 20 plus years in this industry, these things are quite pathetic to me: Sexism, 'looks'ism, ageism, and I'm witnessing amazing musicians get pimped as they don't realise their true value.  Even sadder is when they turn on each other fighting for the scraps some ruthless venue owners and perceived 'powers' chuck at them. I wish people could see that it is all illusion and they should feel no fear in staying true with their essence and to keep their integrity.
The best thing is…my independence
Top 5 US cats you're listening to at the moment:
Yolanda Adams
Tia  Fuller
Martin Sapp
Chante Moore (Precious Album)
En Vogue (Free Your Mind, Don't Let Go etc…)
If you could be an animal for a day, what animal would it be?
Can I choose two?  A Tiger and a Butterfly
Kinda explains the logo; what do you want to do next?
Tour my music around the US (currently in progress) and swim with dolphins and whales
What's that you're wearing?
Dignity
"OMG! This young artist is amazing! They are tearing it up! Everyone needs to listen to him / her NOW!" The artist is:­­
Top of my head: Ayanna Witter-Johnson
What message do you want people to take from your work, and why?
To the listener: YOU have a choice, you can turn any negative into a positive, and I am living proof. Thank you, I appreciate you.
Who do you think you are, anyway?
You need to ask?!
What's going on in your world besides music / art ?
I've been reborn…
Your favourite Spike Lee film:
Can't decide, it's been a while since I've seen one
So you bump into Tiger Woods in an elevator, and you say to him:
I was taught never to talk to strangers, so nothing.
Read any good books / seen any good films lately?
The Last Temptation of Christ, saw it last night
How do you teach what it is that we do?
Living by example
What's been the best superhero movie you've seen, and why?
I have short memory span,  the last one I watch was Hitch so I'll stick with that.  Well maybe X-Men but I can't remember it fully, but I can remember that Hugh Jackman is worth watching in anything…
What's been the worst ( clue: the answer is still "Catwoman" )
Even though I am Catwoman (in my mind), I would have to agree that Catwoman is the worst.
Danelle has 4 scheduled releases coming up this year including Breakbeat, Jazz, Experimental track 'Coming on Strong', written and sung by Danelle with music and production by producer SteNasty plus Dance & House music releases in Europe and the US.  Stay tuned to http://danelleharvey.co.uk for info